The Employability Programme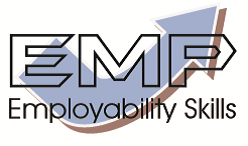 Want to develop skills that employers really want? Then this programme is for you!
The Employability Programme (EMP) provides a personal development course, suitable for young people of all ages, that helps you to gain entry into lots of post-16 pathways such as apprenticeships and traineeships, within your area of interest.
It has been delivered in Gloucestershire for over 14 years and has been really successful in preparing students, like you, for positive work placement.
How does it work?
The EMP programme works by releasing you from your curriculum for one day a week. During that weekly session, you work with a highly skilled trainer. This phase lasts for a term.
After that, you'll be placed into a meaningful and fully-supported work placement for up to three days a week for the remainder of year 10 and/or 11.
Full post-16 planning and support is delivered throughout this programme to help you to make good career progression choices once you've completed it.
What are the benefits?
It develops your skills, allowing you to take part in the world of work and lifelong learning.
It gives you the power to make informed decisions about your post-16 options.
It's great for your personal development and self-esteem.
It puts you in a rewarding work-based learning environment, which help to keep you focused and build a good work ethic.