ESFA Tuition Fund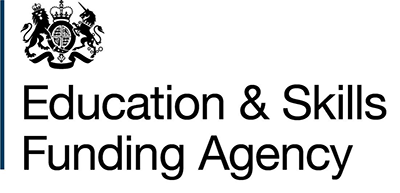 Prospect Training Services and use of Tuition Funding in 2021/22 Academic Year
What is the 16-19 Tuition Fund?
The 16 to 19 tuition fund is £96 million of one-off funding for the 2021 to 2022 academic year only. It is ring fenced funding for schools, colleges and all other 16 to 19 providers to mitigate the disruption to learning arising from coronavirus (COVID-19).
The funding is being provided to support small group tuition for 16 to 19 students in English, maths, and other courses where learning has been disrupted.
To learn more about the 16-19 Tuition Fund, please - click here.
How will PTS spend this funding?
English and Maths are incredibly important subjects as they underpin all other areas of study and employment. Our aim is to give learners the confidence to re-sit these qualifications by providing small-group lessons and tuition.
PTS will provide support for small groups of learners who have not achieved their English and/or maths GCSE at grade 4. Alongside this we will support learners that have achieved a grade 2 in Functional Skills in English and/or maths. With the remaining allocation we will support our GCSE C/3 learners and learners who are working towards Functional Skills. We will ensure that group sizes are small to ensure appropriate support is in place.
Should funding and time allow, the tuition fund will also be used to support the same eligible learners with their progression post programme. Our tutor will also provide support as a go to person to coach and mentor them on their curriculum as well as wider social development.
As the numbers of learners involved is small, we are able to respond to learner needs in a timely manner. Where a learner is not making appropriate progress, or where there are identified gaps in learning, we can act quickly to put in place some small group or 1-2-1 support.
We will track the use of this funding, and its impact, through our usual feedback and assessment processes. Staff will assess progress using formative and summative assessment methods and this data will be monitored by the Contract Manager for English and Maths.
For any queries on this fund, please contact Ewen Saunders on 01452 886888.