Inspire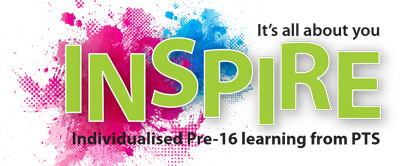 Inspire is the ideal programme for a pre-16 learner who is interested in practical training. Along with the choice of vocational area, young people will also have the opportunity to:
Gain up to level 2 qualifications in maths and English
Gain work experience
Work skills
Gain support with Personal Social Development & Information, Advice & Guidance
All of this is delivered in a fun and relaxed environment suited to your learning needs. This is all part of your individual programme which is arranged by your educational establishment/school.
We work with those who are home schooled and schools to ensure the programme is allowing the young person to gain the exact skills they need.
Our vocational courses include: